Five Things We Learned about How the Pandemic Impacted Nonprofits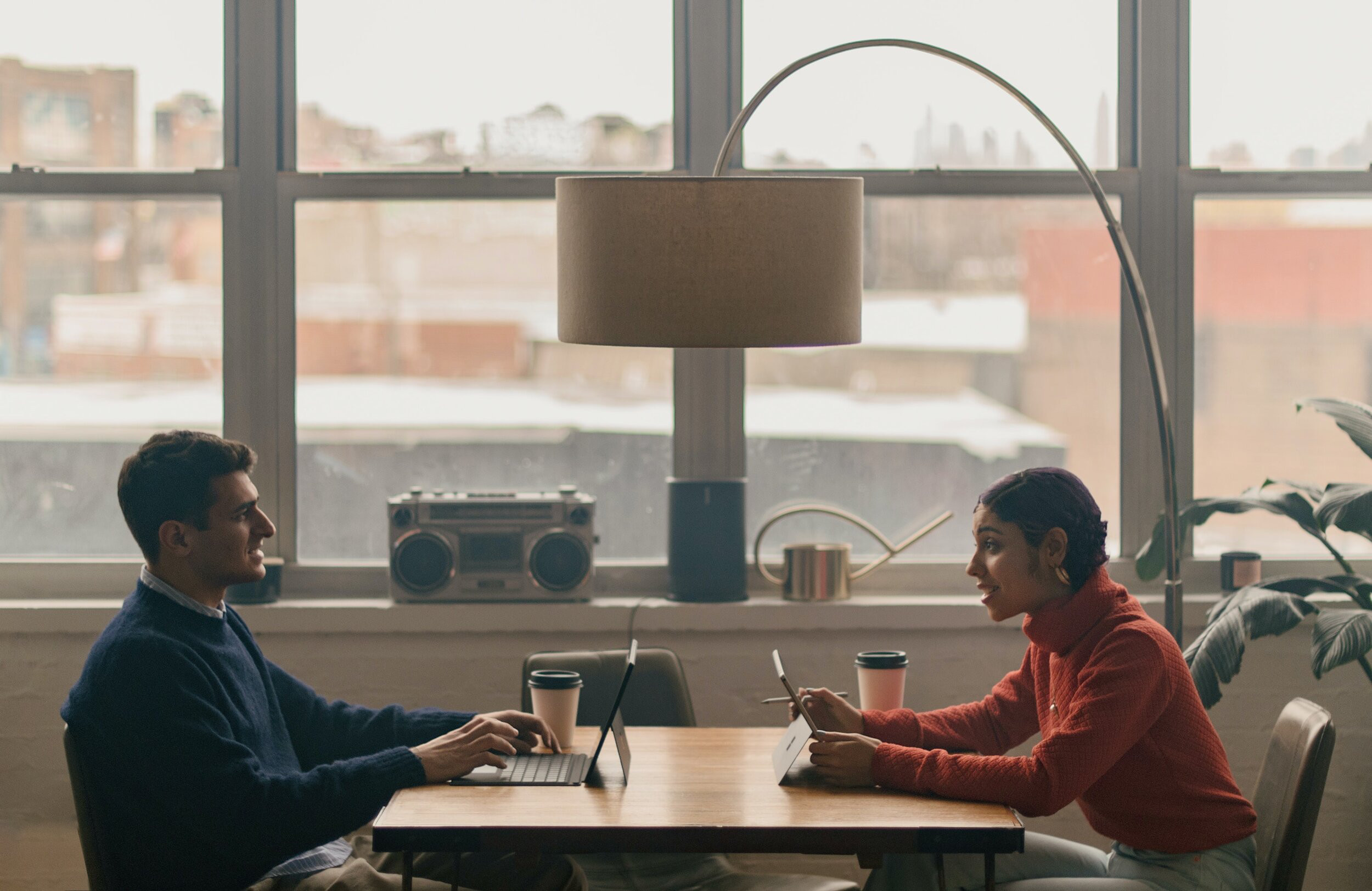 Written by Andrea Osorio, Grants Associate, Cognizant Foundation
Nonprofit organizations faced immense challenges in 2020 due to Covid's impacts, with many forced to innovate and reconfigure program delivery and daily operations overnight. Throughout the resultant recession that has disproportionately affected workers of color and working mothers, these organizations have ensured underserved communities continue to have access to employment and educational opportunities.
After seeing this firsthand, at the close of the year the Cognizant Foundation surveyed 20 of its grantee partners to assess how education and workforce development organizations were impacted by pandemic-driven shifts.
As a funder, we believe it's important to center frontline voices in both ongoing conversations and our work investing across the K-12 to career landscape. We have used this data to bolster our grantmaking and inform strategy for the years ahead. Below, we share five key takeaways from our survey and hope that these findings underscore the need to listen to the experiences of partners in times of crisis and beyond.
Demand for programs skyrocketed...and virtual programs widened access
Covid's devastating impacts on unemployment left many workers with no option but to re-evaluate their career options. In pursuit of higher wages and increased job mobility, interest in skills training, upskilling and job placement programs skyrocketed—with 70% of respondents reporting an increase in program demand compared to prior years.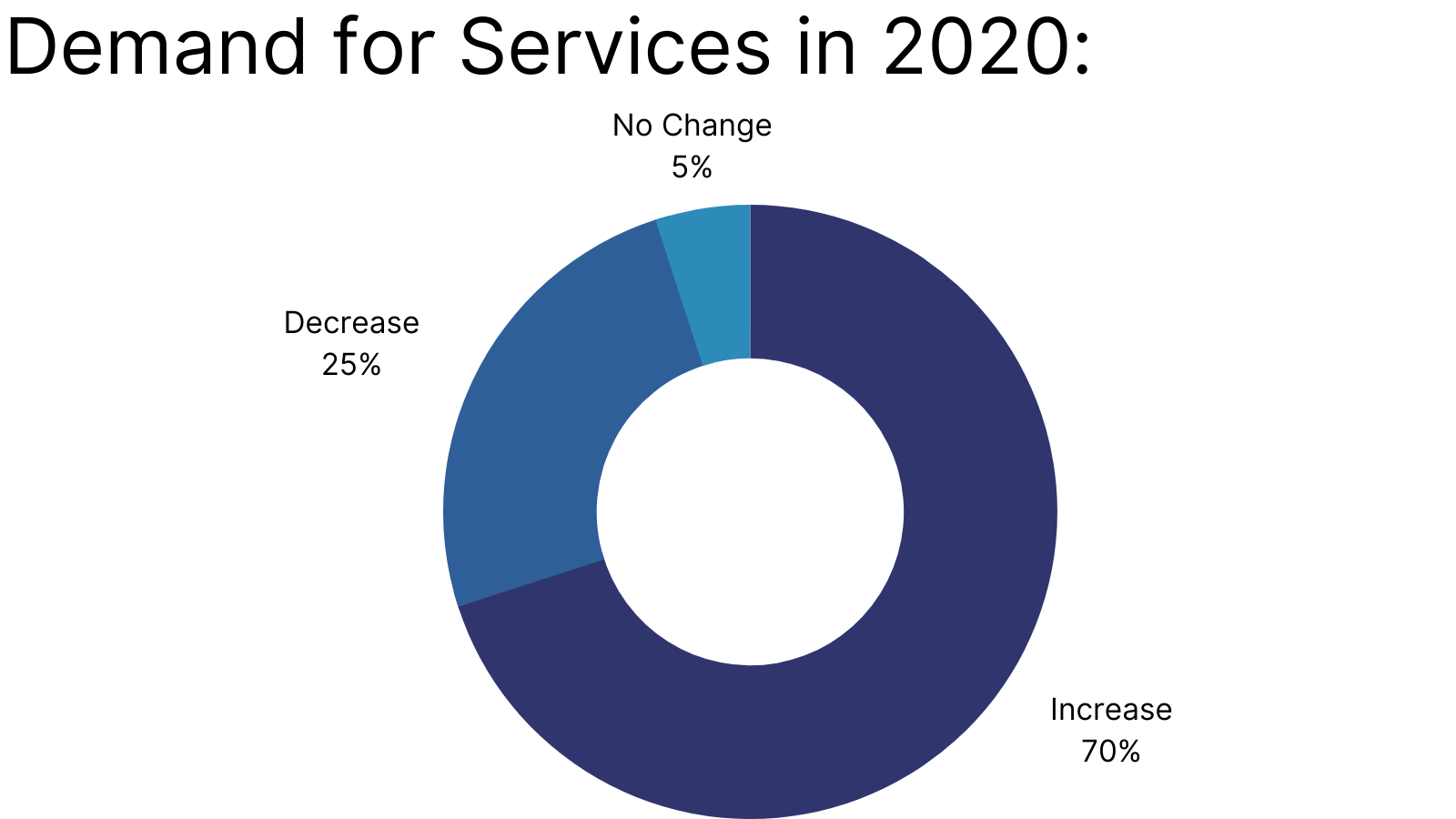 Amidst this increased demand, 100% of the Foundation's partners adapted programs to virtual formats in 2020. This move to online models, while disruptive to operations, enabled previously hard-to-serve communities, such as participants from rural areas and stay-at-home parents, to access the same caliber of programming from anywhere. This also allowed some training providers to fast-track expansion into new markets. 
Sixty-five percent of grantees decreased FY2021 budgets
Funding support, especially from individual donors, experienced a drop off in 2020—and our survey found that 60% of grantees reported lost revenue throughout the year, and because of this 65% indicated a decrease in FY2021 budgets. Only 5% indicated their FY2021 budget would see a slight increase. These findings cause concern that the same organizations seeing increased, sometimes record demand, may face challenges serving all of those who seek services.
The two most common participant barriers: isolation + loss of income 
Our partners were unwavering in their commitment to serve the 'whole' individual in 2020, striving to meet the needs of participants during a time rife with feelings of frustration, isolation and uncertainty. Survey results showed that 45% of our grantees began to offer additional support to build social capital via mentors and coaches, while 30% provided emergency stipends to beneficiaries disproportionately impacted by Covid-19. 
    "Developing a strong sense of community and social connection is critically important to the success of remote learning, in addition to ensuring everyone has adequate access."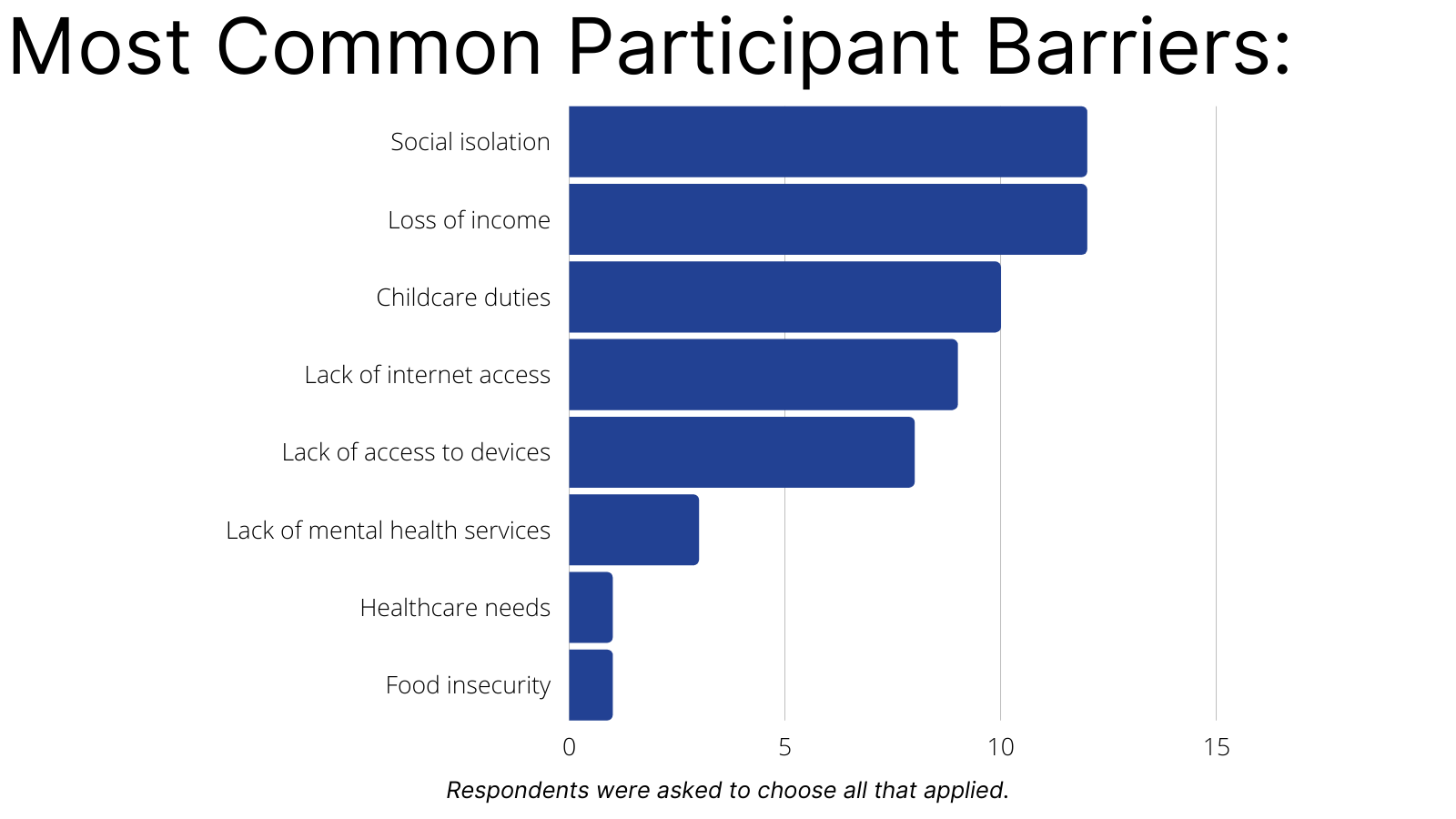 Fifty percent of partners received funding through PPP
The Paycheck Protection Program (PPP) was instrumental to job security and sustaining operating costs for businesses and nonprofits alike through initial lockdown phases. For nonprofits receiving conditional funding for projects, PPP offered some breathing room as staff adapted programs to new formats. Unfortunately, 45% of respondents had to lay-off or furlough workers due to exhausted funds, and as one grantee puts it, this meant "solid institutional knowledge and delivery capacity [departed] as well."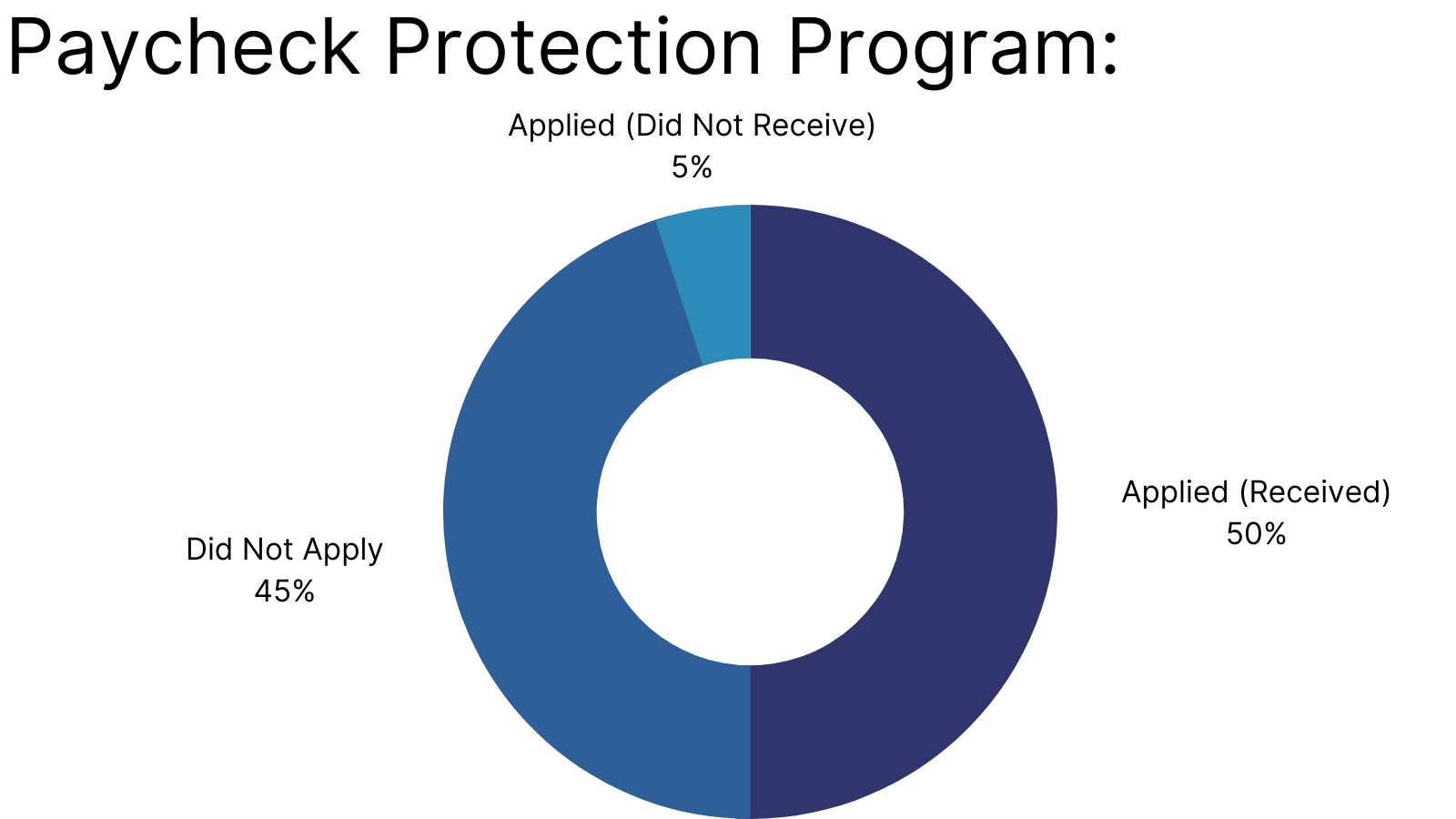 Flexibility was, and will continue to be, crucial to grantee success
The Cognizant Foundation worked to quickly listen to and act upon feedback from our partners through flexible emergency grants, no-cost extensions and amendments to scopes of work—and 82% of our partners took advantage of these additional supports, which increased on-the-ground impact and underscored a trust-based approach to grantmaking that goes beyond crisis response. 
As adjustments were made to scopes of work, our partners indicated they were better able to support a growing range of needs among program participants—and the move toward flexibility in funds allowed frontline organizations to quickly transition programming online and intentionally address barriers to access for many participants. 
Philanthropy will play an important role ensuring nonprofits stay resilient as they continue to manage Covid-related disruptions. We learned a lot from our survey and continue to be in awe of our partners' efforts to connect displaced workers with opportunities for economic mobility and generate an equitable recovery.
Interested in learning more about the Cognizant Foundation's approach to advancing equity in the digital economy? Follow along with our team on LinkedIn and Twitter.
Header photo source: Unsplash (@Surface)